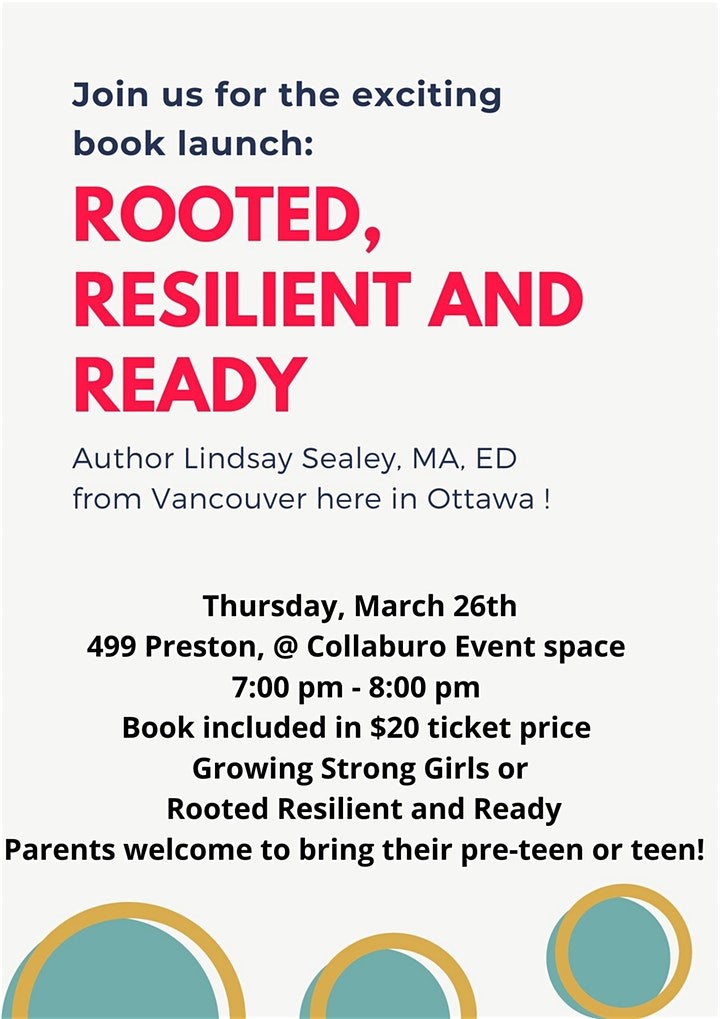 In Rooted, Resilient, and Ready, Lindsay Sealey, bestselling author of Growing Strong Girls, offers a fresh take on the intense, complex and ever-evolving stage of a girl's development: the teen years.
In the digital landscape, it is essential for parents, mentors and educators to connect more deeply and authentically with girls.
This evening will have Lindsay visiting Ottawa with the newly released Rooted, Resilient and Ready book that you will be sure to benefit when connecting with youth. Learn how to help teens healthy development!
Coffee, tea and snacks provided!
LINDSAY SEALEY is an Educational and Personal Development Specialist. As thefounder of Bold New Girls, she positively influences the lives of young girls through the education and personal growth strategies she uses in her teaching, coaching and mentoring, focusing on helping girls integrate social and emotional development with academic success, personal growth, and personal best.